STOP WATCHING THE NEWSBECAUSE THE NEWS CONTRIVES TO FRIGHTEN YOUTO MAKE YOU FEEL SMALL AND ALONETO MAKE YOU FEEL THAT YOUR MIND ISN'T YOUR OWN
Spent The Day In Bed, song by Morrissey.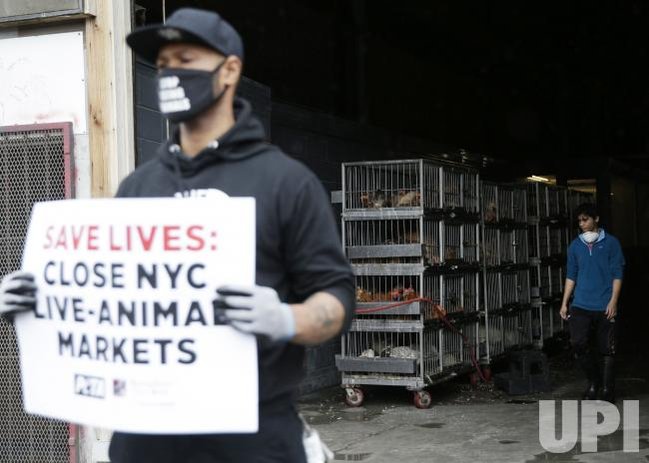 A protester holds a sign standing in front of T & S Live Poultry as PETA holds a protest urging closures to live-animal markets in order to stop animal-borne diseases from spreading in New York City on Tuesday, April 21, 2020. The Coronavirus is believed to have originated in a wet market in China, where live and dead animals were sold for food. Photo by John Angelillo/UPI.